The "Prosneige Training" training centre is the ski instructor training centre of the Prosneige ski school. We offer full training all winter long on the slalom stadium in Les Menuires.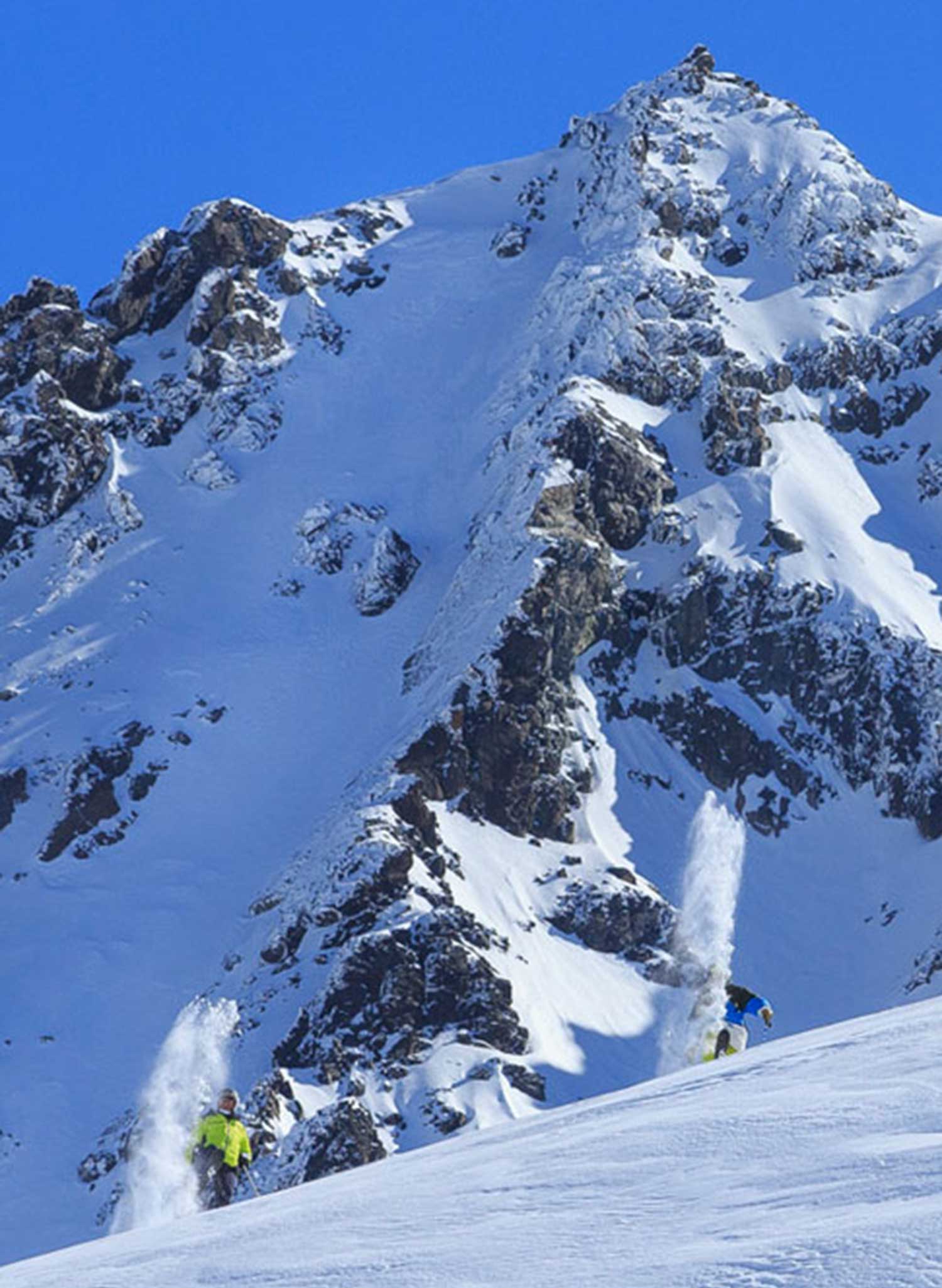 THE RESORT : Les Menuires
The ski instructor training centre is located in Les Menuires and Val Thorens, the highest resort in Europe in the heart of the 3 Valleys ski area:
– Snow is guaranteed throughout the season and offers us good training conditions from November to April.
– Les 3 vallées, the largest ski area in the world, allows us exceptional skiing conditions: difference in altitude, varied slopes.
THE TRAINING CONDITIONS :
> 2 slalom stadiums are available:
– 1 stadium in Val Thorens
– 1 stadium in Les Menuires
The 2 stadiums have different slopes and different pitches, which gives us complementary conditions for a complete training.
> The Val Thorens sports centre
A gym, a football pitch, a swimming pool…. The whole structure is adapted to optimise your physical condition.
> A video room at your disposal
> A specific ski preparation workshop
THE TRAINERS of our ski instructor training centre:
Nicolas Jorcin and Océane Ferry are both instructors at the Prosneige ski school and passionate about training. Their "competition experience" combined with "their experience as instructors" and "their motivation" guarantee you quality training.
THE PROSNEIGE SKI SCHOOL
The ski instructor training centre is in contact with the Prosneige ski school. Prosneige is approved by the Ministry of Youth and Sport, the ski school has been in existence for over 20 years and has 100 ski instructors in Val Thorens, Les Menuires and Méribel.
As soon as the exams have been validated and the training booklet opened, trainees can teach at the Prosneige ski school.
CONDITIONS OF ENTRY to the training centre :
– Be at least 18 years old
– Have a very good level in alpine skiing (a test can be carried out)
– Have a good physical condition for intensive sports training.
Your contact : Yann MATTITA
by email: yann@prosneige.fr
by phone : 06.48.36.05.46