How to choose my rental snowboard? Why such a price difference? Why so much different models? I am expert, I am beginner, it is form y 10 years old child, I need advice for my child… Let the Prosneige ski instructors help you!
PROSNEIGE SNOWBOARD INSTRUCTORS HELP YOU TO CHOOSE YOUR RENTAL SNOWBOARD
What is your budget ?
The budget you want to allocate to snowboard rental will determine the quality of the snowboard. The quality of a snowboard comprises its construction, its snow grip, and its maneuverability. It varies between our 2* (star) and 5* range. For example, a 2* snowboard will be made of foam, whereas 5* would be in wood. 
Note :
The level of a snowboarder has little importance in the end. An intermediate rider will take more pleasure riding on a good quality snowboard than a more basic model. The snowboard would have a better grip, and the rider could be more playful with it. 
We have selected snowboards meant to go on every terrain possible, from the brands Burton and Nitro. 
SPECIAL BEGINNER: You never rode before, or only few hours. Depending on your budget, you choose a 2* or 3* snowboard. The 3* snowboard would be more stable and more comforting, so they will allow the rider to make more progress. 
SPECIAL BEGINNER KIDS: BURTON LTR : For children from 3 years old and on, we suggest snowboard from the brand Burton, the Burton Learn To Ride (LTR). These snowboards are slightly concave, so they are more tolerant and more adapted to younger and beginner children.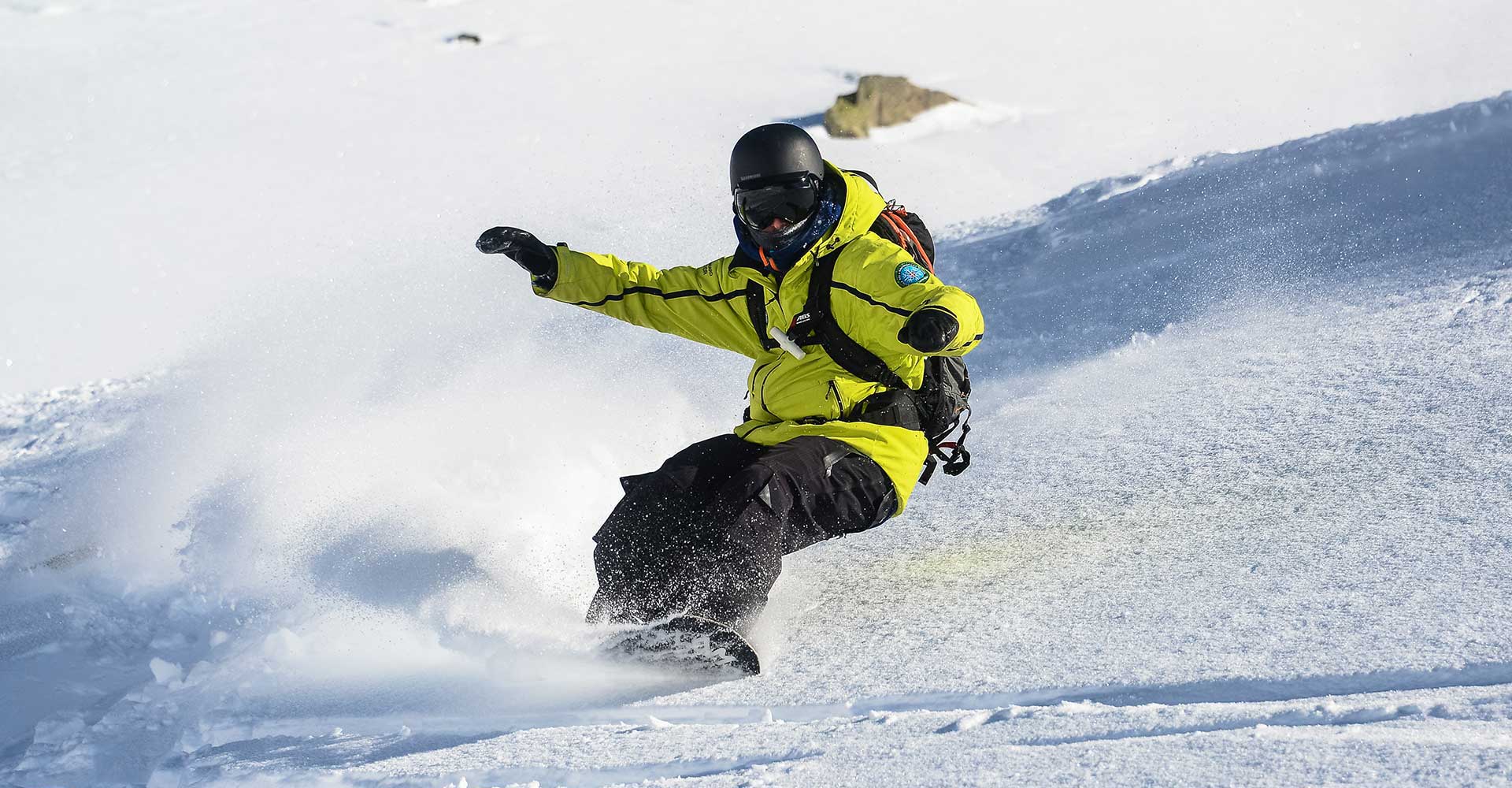 Now you know how to choose your rental snowboard and you are ready to ride our beautiful resorts!