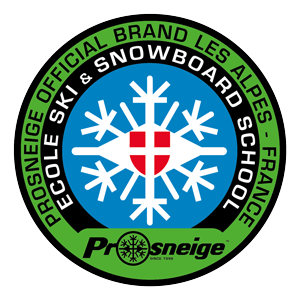 Do you like to carve curves on groomed snow, enjoy the ski areas and the kilometres of marked runs? Then we'll help you to choose your perfect downhill ski!
HOW TO CHOOSE YOUR DOWNHILL SKI?
You will enjoy all the groomed slopes of the domain, between speed, beautiful curves, or tight turns. Whatever your level, it is important to choose a ski that will adapt to you and your progress. Several parameters must be taken into account such as:
The desire to slide
The level
Morphology
For your skiing debut or if you are starting to feel comfortable on green and blue slopes, it is advisable to choose a short, light ski, so that it remains manageable and safe for you. A foam ski will be sufficient for beginners, but if you feel the need for a more stable ski, don't hesitate to choose a ski made of a more suitable material (noble wood, or mixed). It will allow you to get by technically without getting too tired and will accompany you in your progress.
If you are new to skiing, don't hesitate to ask about the ski lessons offered by our ski school.
You master small and big turns on red slopes, you like to carve, have fun and enjoy all snow conditions. You want to be able to ski all day long and make progress. You will then prefer a well-cut, dynamic, playful and tolerant ski.
To do this, choose noble materials, such as wood, titanium, carbon, which give more life and resistance to the skis. A wider 75-80mm skate width, with a slightly wide tip, will allow you to have a more precise ski that will remain tolerant. They will allow you to better evolve on all snow conditions and to progress without getting tired, so that you can enjoy your whole day of skiing.
ARE YOU AN EXPERT IN DOWNHILL SKIING?
You want to carve curves on hard snow, carving from the beginning to the end of the day: you then prefer a narrow ski with a skate, more rigid and dynamic. A downhill ski reinforced with carbon or titanium plates will give back your energy by creating speed. It is an exclusive and demanding ski.