Val d'Isère
Equiment Rental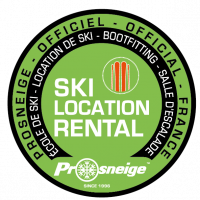 BOOK YOUR SKI EQUIPMENT
Ski, Snowboard, Ski Touring – On Piste or Off Piste – First Timers through to Downhill Racers – We have the Val D'Isère Rental Equipment you need!
7 Days a week : 09h to 19h
TEENAGER SNOWBOARD RENTAL
A PROFESSIONAL TEAM FOR YOU
VAL D'ISERE SKI RENTAL
Our Val D'Isere ski rental shop, specialised in boot fitting and ski hire is perfectly located at the foot of the slopes. No more carrying all your heavy equipment to and from your hotel. Take advantage of our ski deposit. To find us in the resort, please find the access map below. We have a choice of top-of-the-range skis, technical skis for demanding and sporty skiers but also skis that are more tolerant, eye-catching and reassuring for more relaxed skiers. Meet our ski instructors and highly trained ski technicians who will help you choose and give you advice on equipment, the best slopes and even where to find the best tartiflette.
OUR TEAM IN VAL D'ISERE
Ski instructors, ski technicians and boot fitters, together offer their combined experience and love of the mountains to give you a unique skiing holiday. Val d'isere ski rental techs and ski instructors consult each day to make sure you have the right equipment. Raphaël, director and ski instructor is present every day at the shop. In the morning before taking his ski lessons and in the afternoon when the slopes  close.
SKI HIRE EQUIPMENT
You will find everything you need to enjoy your winter sport in the best possible way (ski, snowboard, boots, helmets…). And of course, everything you need to make your holidays go as smoothly as possible (gloves, hats, sledges…). Our ski hire equipment is regularly maintained and renewed and our passionate ski technicians keep up to date on current gear and maintenance methods.
VAL D'ISERE SKI RESORT
Situated on the Vanoise massif in Savoie, Val d'Isère has a huge ski area capable of satisfying all types of holidaymakers. Ski hire in Val d'Isère is important to take advantage of the huge 300 kilometres of slopes. Come and change your equipment on days with good off-piste conditions, Val d'Isère offers varied terrain and snow conditions.
OUR TOP-OF-THE-RANGE SKI HIRE
Top-of-the-range rental skis hand-made in France from the Bohême brand. These skis are a pleasure to ski but also an aesthetic jewel. We also offer the Kastle Proto and Scala models. Come and test our ski hire equipment in Val D'Isère, it's unique ! Take the time to indulge yourself, we will be happy to share our pleasure of skiing with you.
COME & SAY HELLO !