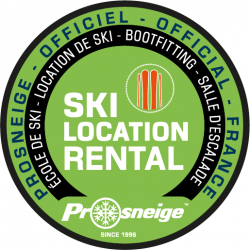 Can't put your ski or snowboard boots on with just any pair of socks…Everything you need to know about choosing the right pair of ski socks!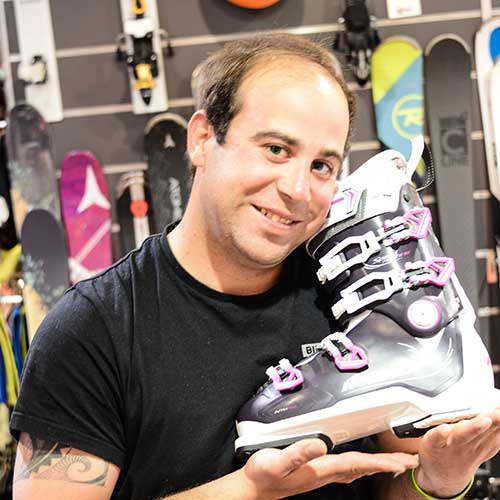 What makes a ski sock different from any other sock?
First of all ski socks are the layer between your feet and a very thick ski or snowboard boot. As your feet tend to be nice and snug in these boots it is important for them to be thicker in certain places than others, for them to have a cushioning effect where needed. The opposite is of course also true: they should be thinner in certain places and shouldn't have any apparent stitching to avoid blisters or even burns.
Secondly being snug in your boots also means your feet can get either too warm or too cold. Ski socks help regulate the temperature of your feet, by warming them up or cooling them down depending on the fabric and weaving technology. Besides the temperature they will also regulate humidity, the goal being of course to keep your feet dry.
Moreover ski socks tend to be more elastic than regular socks. You might be on your feet moving around all day, your socks however shouldn't! If your socks don't stay in place they could cause blisters, and any creases or folds will feel very uncomfortable in your ski boots.
Last but not least, some ski socks also help stimulate the blood circulation in your feet and calves. For those often struggling with cold toes or feet these can be especially useful.
Different types of fabric
Natural fabrics and fibers such as merino wool, silk, cashmere and so on used in ski socks will ensure warmer feet.
Synthetic materials will regulate humidity and keep your feet dry. Nylon and polyester being such materials, they are highly breathable materials.
Coton. Probably the only fabric you will definitely NOT find in ski socks, as it retains sweat and doesn't dry easily.
Types of ski socks in a nutshell
First and foremost: ultra thin ski socks. Those looking for precision and reactivity should ask for the thinnest socks possible.
Secondly, merino wool socks: these are the warmest and softest types of socks you can find.
Thirdly, synthetic socks, which are highly breathable and quick drying for those that get warm feet in ski boots.
And last but not least, heated socks: the best solution for those suffering from chronic cold feet! Just recharge the battery the night before you go out and enjoy the warm and cosy sensation in your boots the next day.