Choosing your Adults
Rental Ski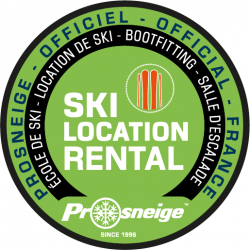 How to choose your adult rental skis. What are the ski categories, especially those for adult rental skis? Why so many choices of rental ski equipment? Let's take the time to explain.
LEVEL

QUALITY

INTEREST

Beginners to a few days
Limited budget, very manoeuvrable ski, warning: less grip at high speed
Manoeuvrable ski with good grip at high speed, the ski will be adapted for progression

1 to 3 weeks experience – Comfortable on blue slopes

Manoeuvrable ski with good grip for your level, adapted for progression
High end ski, manoeuvrable and reassuring to get the best out of it even at low speed or on icy parts. Very adapted for progression
4 to more than 10 weeks experience – parallel turns on red slopes, comfortable on all type of slopes
Limited budget, easy to ski with, less grip on higher speed. Your ski level will quickly overtake the potential of the skis
Precise and reactive ski, you can choose a ski that goes with your practice
To enjoy yourself with high end skis. You can choose an exact model
THE DIFFERENT SKI QUALITIES
| | | | | |
| --- | --- | --- | --- | --- |
| SKI QUALITY | 2* | 3* | 4* | 5* |
| SKI CONSTRUCTION MATERIALS | Foam | Foam and composite | Wood and other (titanium, steel) | Selection of noble materials |
You are now ready to choose your rental skis for adults, all you have to do is book!