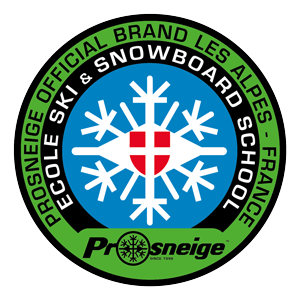 Choosing your alpine skis is essential for having fun on the snow and making the most of the sliding sensations.
[homey-space height="50″]
It is important to have a ski adapted to you. There are no more bad quality skis today, you just have to choose the ones that will allow you to evolve with confidence, while being adapted to your practice. This is why, when choosing your alpine skis, you must pay attention to 3 main criteria:
Your discipline.
Your level.
Your morphology.
Your discipline, or way of sliding will define the type of skiing you need. Are you a carving enthusiast, a snowpark enthusiast, or rather a powder snow enthusiast? Depending on whether you prefer piste, off-piste or freeride, your skiing will not have the same characteristics:
Choose your alpine skis: piste or all mountain
Piste skiing or downhill ski:
You like to take turns on packed snow and take advantage of the kilometres of slopes your resort has to offer. A downhill ski can be :
Narrow to the runner, the part under your foot (70-80mm) is perfect for quick edge changes
Parabolic to facilitate curve driving
Short to be more responsive and easier to handle.
All-Mountain skis
You want to enjoy the ski area in all snow conditions. A ski with a slightly wider runner (80-90mm) will offer you more safety and manoeuvrability in all types of snow. The ski can also be a little longer to be able to pick up a little more speed, with a wider and longer tip to increase the lift of the ski in powder snow.
Choosing your alpine skis: Freestyle or Freeride
Freestyle ski
You jump the slightest bump, make tricks and take the snowpark rails. A ski about your size, 80-85mm on the runner will be ideal to ensure good stability when taking elk and landing jumps. Freestyle skis often have twin-tips (with a double spatula at the front and back) so that you can glide in both directions, light and solid.
Freeride ski
You like big powder slopes, speeding, jumping off rocky bars, being off the marked trails. A wider ski with a skate (90-110mm) and spatula will give you better lift. Choose a ski 10-15cm longer than you for more stability at high speed. This is also what it means to have the right alpine ski.
In a second step, your level will define the model of ski to choose in each of these categories.
Beginner (0 to two weeks of skiing): you will discover the sensations of skiing, master the snowplough on green and blue slopes. You need a light, manageable and easy ski. So, a foam ski is enough.
Medium (2 to 5 weeks of experience) : You master parallel turns, are comfortable on red runs. You are looking for a comfortable ski that allows you to evolve. It must forgive a few technical mistakes but also have the dynamism to adapt to your progress.
Confirmed (5 to 10 weeks of experience): You ski parallel on all slopes, manage to do carving turns and off-piste skiing. You need a dynamic ski, more rigid so that it holds well on hard snow and is comfortable even at high speed.
Expert: You have a perfect command of technique, are comfortable in all snow conditions and on all terrain. You are looking for a dynamic, responsive and demanding ski.
Then finally, depending on your weight and size, you will be able to choose the ski adapted to your requirements. You can also focus your attention on the construction of your skis, foam or noble materials (wood, carbon, titanium…). These are the ones that will allow your ski to be dynamic, comfortable on all types of snow and to evolve.
If you have more questions about how to choose your alpine skis, do not hesitate to contact us.