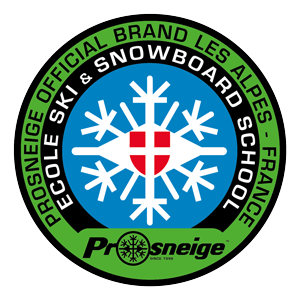 Want to get away from the slopes? Go and taste this light snow, floating on your skis? Are you new to freeriding or do you want to push your limits to expand your practice? Here are some tips on how to choose your freeride skis.
How to choose your freeride skis? 
Freeride skis are very different from piste skis. You will see that it will be heavier, wider and larger. It will also be different depending on your desires, your practice and your level. For a freeride ski to be perfectly adapted, it is necessary to choose it according to different criteria:
What do you want to use it for?
Its size
The camber
Your choice of freeride skis
Your choice will of course depend on your desires: if you prefer to have a ski that will allow you to discover freeride, we will talk about a versatile ski. On the other hand, if you want to practice exclusively freeride, you should choose a 100% off-piste ski for pure freeride practice.
If you are a beginner, the all-purpose ski will be the ski for you. It will allow you to discover freeride, to take pleasure in your first tracks in powder. A versatile ski will have a good aptitude on the slopes. You will be able to vary your pleasures and your playgrounds.
If you are more of an off-piste expert, the 100% freeride with its wider skid will offer you a great day in powder. You will ski on a cloud with this type of ski.
The size of your freeride skis
The size of the ski depends on your level and the type of skiing you want to do. For a beginner level, you will need a ski that is only slightly bigger than you are. As your level increases, you can get a bigger size to float in the powder.
If you are a beginner, versatile skis will be suitable for your level. It is best to choose a ski size 5-10cm larger than you.
If you are already an experienced skier, you can go up to 15cm above your height.
You will also find that the skate (the part under the foot) is much wider, usually between 90 and 140mm. Like the waist, the wider it is the more practice it requires, but it gives you more lift.
The camber and rocker of your freeride skis
The camber and rocker define the curve of your ski, i.e. its profile. The rocker is a part in the continuity of the tip that allows the transition between the tip and the ski. The rocker raises the front part of the ski.
In Freeride, camber and rocker are different from what you see on other skis, like piste skis.
The all-round ski will have a traditional camber and rocker in the tips, which is perfect for your beginner freeride.
For advanced skiers, the rocker will be the same but this time the camber will be flat.
For experts, the camber of your ski will be reversed.