Climbing Courses and Lessons
Mont Blanc Climbing Centre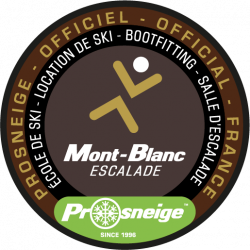 KIDS CLIMBING COURSES
Our Climbing Courses and Private Lessons in Chamonix are the ideal choice, for introducing your children to the fun of climbing during the holidays.  Our Group Courses are adapted for all climbing levels; from first timers through to advanced climbing & competition training.  We offer a range of course options – the groups are adapted to the climbing level & age of the participants.
We provide fun courses from the age of 5, enabling children to discover an activity that promotes both their physical and mental development.  They will work on their co-ordination, manage stress and ensure their own safety and that of their climbing buddy. These climbing courses will help them to progress more quickly, both physically and technically.
Our childrens groups are divided into three sections according to age, with an additional group dedicated to competition.  Each day of the course, our young climbers will have the opportunity to discover a different site, including Les Gaillands in Chamonix, Les Bossons in Chamonix, and Les Chavants in Les Houches.
During School Holidays - Climbing Courses run Monday to Thursday - Group size is limited to 10 participants.
Mont Blanc Climbing offers a variety of climbing programmes to suit all levels, whether you're a beginner or looking to improve your skills. Our highly qualified, state-certified instructors are on hand to guide you and help you progress.
We currently offer three types of Adult courses: the introduction to traditional climbing, an introduction and an advanced option to long-route climbing.
When you take part in one of our courses, all the necessary equipment is provided. Groups are limited to a maximum of 10 participants, guaranteeing personalised attention. Our climbs take place at various sites, including Les Gaillands in Chamonix, Les Bossons in Chamonix and Les Chavants in Les Houches. Below you'll find further information on each of the courses, as well as how to book.
The aims of this climbing course:
This course aims to familiarise you with the fundamental concepts of traditional climbing. You will learn the basics of equipment, specific climbing techniques and the skills needed to progress safely in this demanding discipline.
Understanding Safety Principles: We place a strong emphasis on safety. You'll learn the basic principles of traditional climbing, including belaying, protection and safety decision-making, so you can climb responsibly and with confidence.
Exploration and Fun: We want you to discover the excitement and joy of traditional climbing. This course will give you the opportunity to experience this adventure first-hand, explore new sensations and create unforgettable memories.
Mastery points after the climbing course:
Handling Equipment: You will be familiar with equipment specific to traditional climbing, including belayers, friends and straps. You will know how to use them correctly to ensure your safety and progress.
Climbing with Confidence: You'll gain the confidence to climb with confidence, manage the rope and apply appropriate protection. This mastery of climbing will enable you to take on new challenges and push back your limits.
The values of climbing: You'll understand the essence and specifics of climbing, including its history, ethics and role in the climbing community. This will give you a greater appreciation of this unique form of climbing.
Prerequisites :
Before embarking on this adventure, no technical prerequisites are necessary. All you need is an open mind, good physical health and a passion for exploration and adventure. Our team of skilled instructors will be on hand to guide and support you and make this experience your first memorable step into the world of traditional climbing. So, are you ready to climb to new heights?
The aims of this climbing course:
To explore, explain and acquire the fundamental principles needed to progress in long route climbing: this includes learning belay techniques, communication between climbers, belay methods, appropriate use of equipment (including ropes) depending on the environment, as well as abseiling techniques. This progression is supervised and guided, with simulated situations to encourage climbers to become self-sufficient.
Points to master after the course:
Know how to read a route before an outing
How to prepare an outing with the necessary equipment
Know how to manage your effort during an outing and find the right balance between intensity and endurance.
Know how to climb with your partners
Prerequisites for the course:
To be autonomous and competent in belaying, you must be at least 14 years old. If you are a minor, you will need to go to the Les Houches climbing centre, where our instructor will assess your level before the course begins. It is important to note that during the introductory course on long routes, you will never be required to climb higher than 200 metres.
The aims of this climbing course:
You will gain the understanding and skill to use equipment specific to traditional climbing, such as brakes, ropes, webbing, belays, belayers, and more.
You will be introduced to artificial climbing, which involves the ability to stop on the rock face, set pitons, and winch yourself up to progress through particularly difficult sections of the route.
You will also learn how to organise and store your equipment correctly on your harness, as well as how to choose the appropriate protection for each situation.
Points to master after the course:
Correct positioning of equipment on the cliff
How to organise yourself before climbing and prepare the necessary equipment
Be able to free-climb while being autonomous in traditional climbing.
Prerequisites before the course:
To take part in the "Introduction to traditional climbing" course, you must be at least 14 years old and be able to demonstrate autonomy and ease in belaying. If you are a minor, you must go to the Les Houches climbing gym, where our supervisor will assess your level before the course begins.
This course will take you to crags offering multi-pitch routes, with a maximum requirement of two pitches to climb.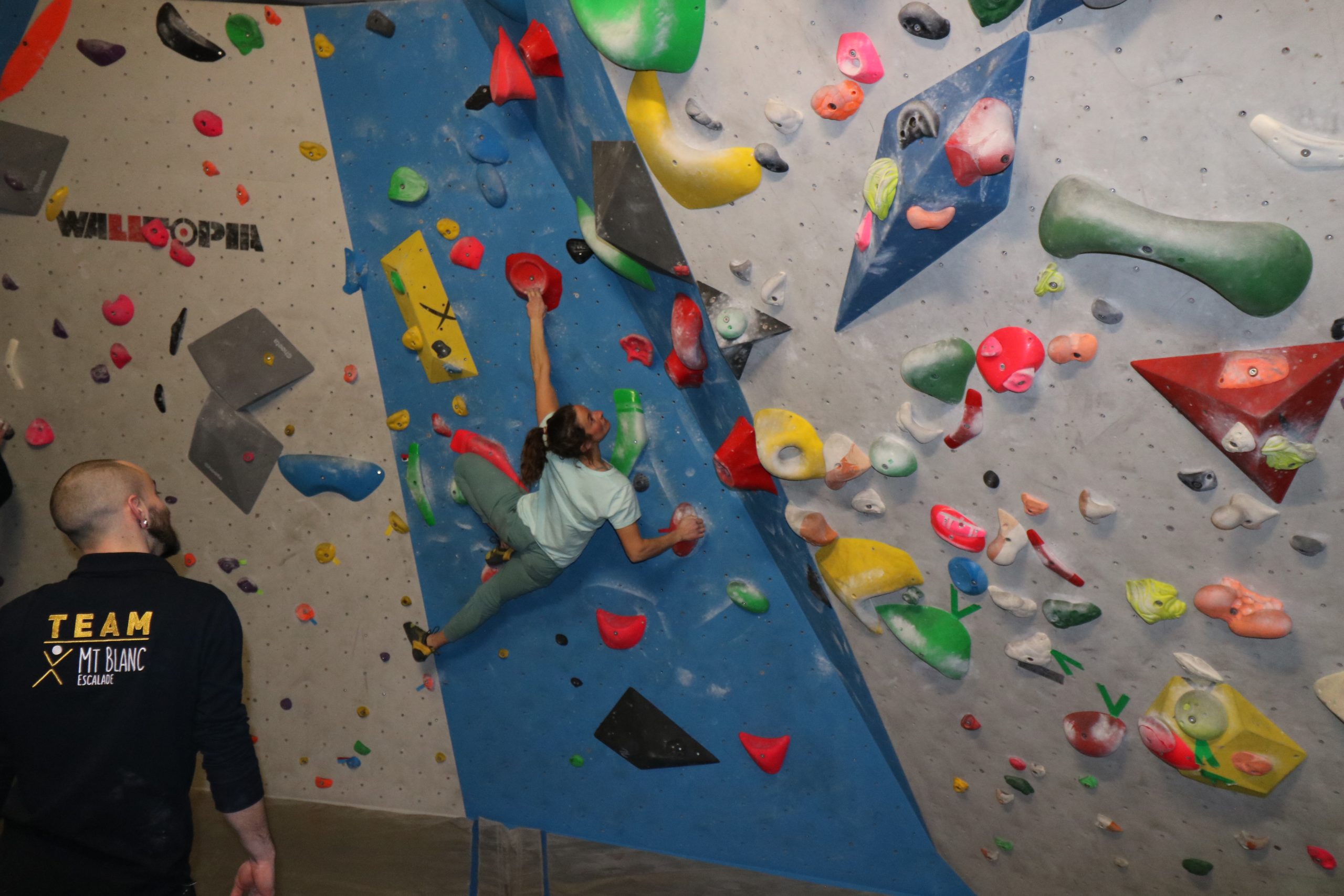 Enjoy a tailor-made lesson, adapted to your climbing level, with an instructor entirely dedicated to your progression & confidence.
Our private climbing lessons are open for all ages and levels, for both Adults and Children.  No matter whether you are a first time climber, needing a refresher, or looking to perfect your technique, our private lessons are ideal for gaining confidence & progression.
These are bespoke sessions, more focused on your needs compared to our group courses.  Our Climbing Instructors focus on your skills, ambitions and goals, ensuring your development, progress & confidence in climbing.


Contact Us:
08h30 – 19h00

100% Refund
(for cancellations within 21 days of arrival)