Mont Blanc Climbing Centre
THE place to climb in the Chamonix Valley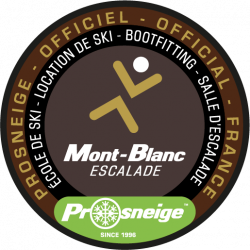 The Mont Blanc Climbing Centre
Mont Blanc Escalade, the legendary Climbing Centre, based in the heart of the Chamonix Valley,  has joined the Prosneige Family.  The Mont Blanc Escalade Climbing Centre,  it's name & it's 'Alpine Esprit' remains unchanged. Prosneige, experts in Snow Sports, will be sharing our support team, experience, energy and strategic thinking, ensuring the story of Mont Blanc Escalade continues.
CLIMBING ROUTES
The Climbing Centre has a total of 75 routes open. We have routes starting at level 4C which are perfect for beginners, through to level 8B for more experienced climbers looking for a challenge.  The Climbing Team change the routes every week – on average 2 new routes are created each time.  The centre also has an indoor boulder section. Accessible from level 5A, ideal for warming up and improving your technique. We also have an outdoor bouldering area with an uninterrupted view of Mont Blanc. Surrounded by a terrace, it's the perfect place for bouldering on sunny days.
THE BAR
At our Mont Blanc Climbing Centre, you'll also find our bar and snack area. Enjoy a cold beer at the end of a session, or share a snack with your children between climbing routes. For the non-climbers watch the climbing action with a coffee or cold drink from the gallery. Take advantage of our outdoor terrace on the good weather days with a view of Mont Blanc.
THE MONT BLANC CLIMBING TEAM
WILLIAM
Mont Blanc General Manager
In charge of the Climbing Centre, William is always on hand. A great climbing enthusiast, he'll be able to advise of the most suitable routes and suggest the right instructor for you. Keen to make your experience the best possible, he'll do everything in the climbing centre to ensure that your experience goes smoothly. When you visit, make sure you say 'hi', he'll be more than happy to answer any questions you may have.
PAULINE
Mont Blanc Climbing Team
Previously working in bouldering centres in the Paris and Touraine regions, Pauline joined the Mont Blanc Escalade team in September 2022.  Always smiling, friendly and dynamic, she will ensure that your visit to the climbing centre, is as pleasant as possible. Pauline is particularly aware of the damage that intensive climbing can do to your body, she can advise you on warm-up, stretching and recovery methods.
ROBIN
Mont Blanc Climbing Team
With a sporty background, particularly in snow sports, Robin developed a passion for climbing when he joined the Mont Blanc Escalade team in May 2023. Making rapid progress in climbing technique, Robin has been bitten by the climbing bug.
He is involved in the day-to-day running of the Climbing Centre. His good humour will have you sharing your experience for longer than expected.
MILAN
Mont Blanc Climbing Team
A seasoned climber, Milan is THE sportsman in the team. Tireless and insatiable, he takes advantage of every second of free-time to climb the region's major routes, as well as hiking and skiing.
Whether you're a climber, a rider or a cyclist, come and ask him for advice before your next outing. Enjoy his good humour and discuss sport with this local specialist of the region.
THE EMBLEMATIC CLIMBING CENTRE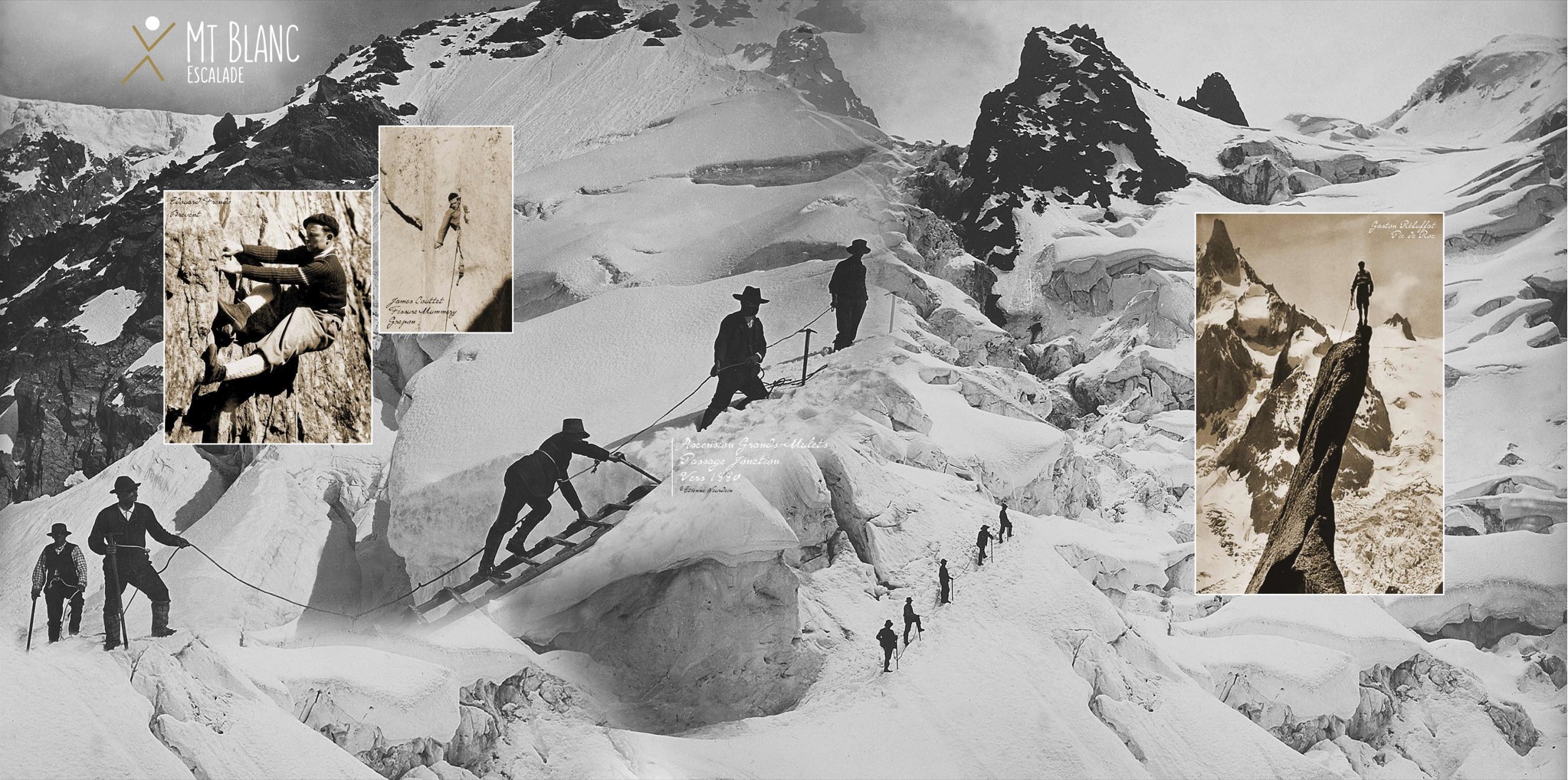 An Iconic Climbing Centre at the foot of Mont Blanc:
The Meeting Place for Climbers and Guides.
Nestled at the  foot of the majestic Mont Blanc, our Climbing Centre is much more than just a place to train.
It's a veritable institution, a landmark for climbing enthusiasts and professionals alike.
This is where climbing legends have forged their experience, pushing their limits. These walls have seen many great sportspeople; climbers and thrill-seekers alike, come and go in search of perfection and excitement.
When the weather doesn't allow for venturing into the mountains, the guides take refuge in our Climbing Centre. Making the most of every hold and move to maintain and perfect their agility and technique. The centre becomes the stage for their training, a place where they can hone their skills in complete safety.
Our walls are steeped in history, in a tradition of training and navigating challenges. Every climber who enters our centre is part of this history, part of the passion that spans generations and transcends the snow-capped peaks of Mont Blanc.
Come and join us in this vertical adventure.  Where climbing is a shared passion and where the aspirations of climbers meet the grandeur of Mont Blanc.


Contact us;
08h30 – 19h00

100% Refund
(cancellations within 21 days)